---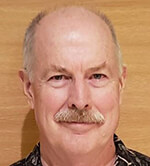 Words in a Row is primarily the brainchild of Jere Matlock, a website developer and marketer with twenty-five years of experience at search engine marketing. He has also consulted with many companies on their SEO and online marketing.
Jere farms out some of the grunt work of website development to a small team of others.
Much of the writing and website development Jere does himself, and he closely supervises and quality-checks everything produced under the name of Words in a Row. In short, Words in a Row is a loose international network. We have at various times had people working for us in Australia, Croatia, Costa Rica, Italy, Latvia, India, Switzerland, and the UK, as well as in Florida, Oregon, and Washington.
We are a small but mighty boutique commercial website development shop. We are full-stack LAMP developers. We get things done!