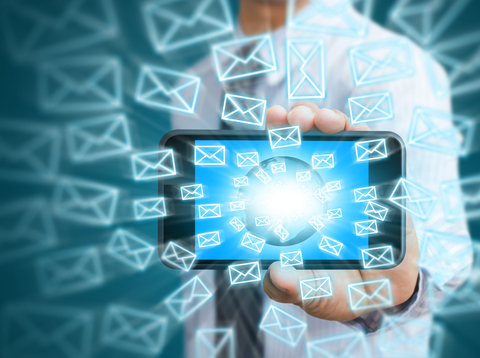 A Website Should Gather Email Addresses!
Why your website should collect email addresses from your visitors
Provide a way for people to sign up to receive more information, or to hear about special offers, or to get your newsletter. This information, when collected by you, is called "Zero Party Data." It is info your customers or prospects gave you about themselves. It can be combined with "analytics" data to provide insights into what your visitors need and want and what you can offer them. That's called "First Party Data."
Offer unique discounts just for this group, by email. Let them know that you never sell your email addresses (selling or sharing your email list with another company creates "Second Party Data"), that they can opt-out at any time, and that they will get special offers not available to others just for signing up. Let them know how often they can expect an email from you, and don't exceed that limit when sending them offers.
Collection of email addresses is important in the effort to get people to re-visit your website. You will want to send these people info—so you have to find out who they are and get their agreement to send them email. That's called an "opt-in" mailing list; be aware that "opt-in" is the only acceptable way to collect email addresses.
As an example, you can sign up right here for our mailing list. We never sell our email addresses and you will get special offers (only for subscribers!) and useful information about website design about once a month. If we write an article we think might interest you, we'll send it to you. You can always opt out of our list by replying to one of our emails. There's an "unsubscribe" button at the bottom of each one.
If you want to avoid the hassles of keeping up an email mailing list of your own, you can use several online services that perform this function well, such as MailChimp and Constant Contact. (My personal favorite is MailChimp. It is easy to use and not terribly expensive.) People can opt-in (subscribe) and opt-out (unsubscribe) very easily, and without any need to contact you or for you to do anything. It's a real time-saver. Prices for these services vary depending on how much email you send out and how large your email list becomes. If you haven't already done so, go start your own mailing list now!
Feel free to contact us if you need help setting up a method to gather email addresses from your website visitors.
Advice: Don't try to collect the email address of everyone who comes to your website or a particular page of it —only collect the emails of those who sign up to get email from you willingly. If you require someone to hand over an email address to view the content of your web page, they will very often give you a bogus email address or a functional email box that they never check, used only for signing up to lists they don't actually want to be on... which defeats the purpose and wastes everyone's time.
We have helped one of our clients collect several million opt-in email addresses from subscribers so that they can then receive offers by email. We can help you do something similar!
Article updated 2023