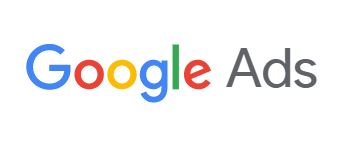 Using Opt-In Email Lists to Market Your Products/Services
There are basically two valid sources for getting opt-in email addresses to whom to send emails advertising your products and services:
1. Market Using Your Own Email Lists.
These are the email addresses you gather from the contact form on your own website, by letting people opt-in to your own mailing list. Customers and prospects you've already been in touch with go in here as well. It's best to keep these lists in Mailchimp or Constant Contact so that when you do send out emails, you are complying with the CAN-SPAM Act and providing an easy method to unsubscribe. Typically, you'll need an email service like those mentioned to be able to send out emails without penalizing your own website's mail server. Sending bulk emails is not just frowned upon by most website hosting companies, it is forbidden and they'll shut down your ability to send any emails. Additionally, mail service providers like Comcast, AOL, Gmail and the like will ban all email from your mail server. So don't send out bulk emails from your own computer through your normal mail server. It's a very bad idea.
You should have a method on your website by which people can sign up to be on your mailing list. If you don't have a method of getting people to sign up to receive more information through your website, we can help you figure out and implement the best means of doing this.
Tell them why they should want your newsletter and let them join your mailing list.
Offer something free for joining your mailing list (a PDF, a white paper, etc.
Offer a discount on a product if they complete a survey. Ask for their email address in the survey. In other words let them opt-in to your mailing list as part of the process. A side benefit is that the results of these surveys are pure gold in subsequent marketing efforts!
Offer to let them know when your website content is updated.
Require them to register (and to receive a password) in order to use some especially valuable resource on your website. Give them the option of joining your mailing list at that time.
Many people simply do not want to get any email, period, that they haven't specifically requested. (I'm one of them!)
Make sure there is an easy and clearly marked way to opt-out of your mailing list, too, and take people off promptly when they ask.
2. Market Using Rental Opt-in Email Lists.
Note: We do not condone spam!
Having said that, mass email mailings to people who have signed up specifically to receive the kind of information you are sending out, are not spam. If ten thousand people have opted-in to receive information of general interest to horse owners, and you have a Western Saddle and Tack store and can get this list—then GET IT and USE IT—but wisely. You can send them email offers as long as they can easily unsubscribe. If they unsubscribe, actually stop sending them email or you'll run afoul of the CAN-SPAM Act of 2003, which can result in fines and penalties. Follow the Federal Trade Commission's guidelines (see that link) and you should be fine.
One idea might be to send a short newsletter to that list with tips and tricks on how to saddle a horse correctly, or on taking care of saddles. Mention your website. You might even make a small, special offer in this newsletter. Make it easy for them to sign up for YOUR opt-in list so you can send more email to them without having to rent their names again.
Don't broadcast a "BUY THIS NOW" type of email. You will get nothing but hate-mail back from such a mailing. People will THINK it is spam, even if they opted in to the list you rented. Complaints will pour in. You won't like it and it won't make sales for you.
For a description of the kinds of opt-in email lists available, we have provided this page of companies that broker Opt-In Email Lists. These range from generic lists of people interested in dogs or horses to specific lists like accountants, lawyers and doctors. We make nothing from this if you rent one of these lists—it is provided only as a public service.
When you rent such a list the email message you prepare is broadcast (sent out) by the list company—so you don't have to do much besides pay them and create the ad copy (text and images) for your email message. Typical prices range from 15 cents to 25 cents per email sent out. If you pick the right group and send the right message, this can be very effective marketing for your company's products or services. It can get you a surge in traffic and sales.
However: Heed the warning about buying these lists (on our Opt-In Email Lists page). It's really, truly "buyer beware"(aka "caveat emptor") because all that these companies guarantee is that they will send out the mailing for you. In my experience some of them don't even do that!
The results you get from such a mailing are ultimately up to you; what you say in the email message is findamentally important, as is picking the exact list to which you should promote. For some of our clients this has been very effective.
Note that most of these list companies have a minimum $1000.00 order.
Also note that if you jump into the arena of direct marketing through email you are still doing direct marketing. If you don't know what you are doing in direct marketing, you can lose your shirt. Here are three highly recommended books that will teach you the basics of direct marketing:
Scientific Advertising by Claud C. Hopkins. Written about 100 years ago, it is still valid today. You can get it here from Amazon: Scientific Advertising - highly recommended; it's a classic.
Ogilvy on Advertising by David Ogilvy. You can get it from Amazon.
Confessions of an Advertising Man also by David Ogilvy. You can get this book at any good used book store. You can usually also find it at Amazon.
If you want to know how to make your direct marketing offer work for you—study those three books. You can waste a lot of money through ignorance in this area. You can make a ton of money in direct marketing by knowing and applying what's in those three books.