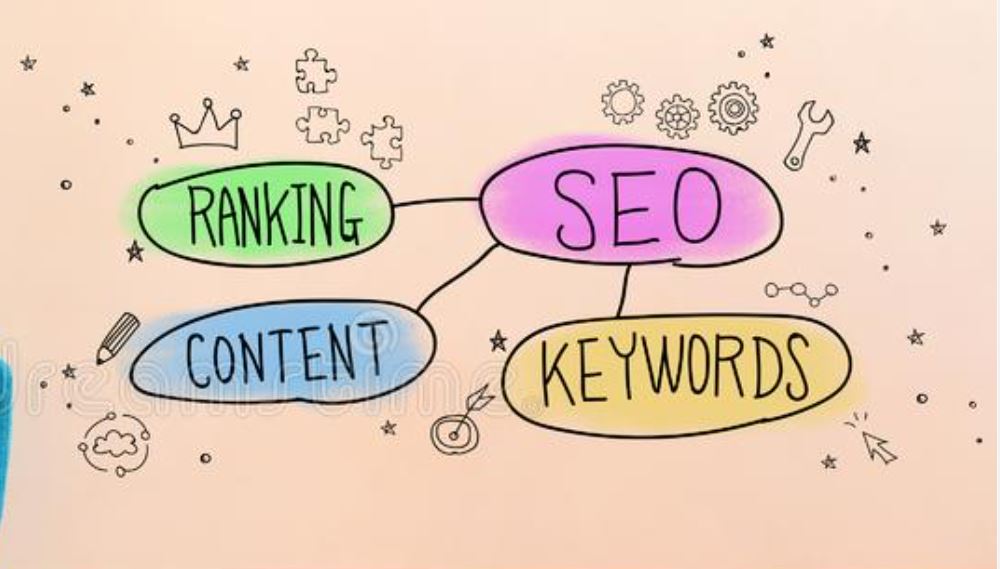 Search Engine Optimization
(Updated for 2023)
When this page was created over twenty years ago, it contained nearly all the information (or links to it) that web designers should know about optimizing a website for nearly a hundred different search engines. Those have almost completely been exterminated by Google. (Yes, other search engines still exist: Bing, DuckDuckGo, Yandex, Baidu, etc. They are normally irrelevant to typical English-speaking website owners trying to get their websites found on Google.)
Back when it was created, this one page actually could contain all of the dozen or so SEO tips and tricks that a website designer needed to know for Do-It-Yourself SEO. How times have changed! Today, the very concept of trying to summarize everything needed for SEO of a website on one page seems quaint.
SEO is 'way too large a subject to fit it all on one website! Our Glossary of SEO Terms & Acronyms contains hundreds of pages of information, and links out to more data from a multitude of reliable outside sources.
These are some of our pages covering other SEO subjects:
Put simply, Search Engine Optimization is about providing enough relevant information in the right places on your website (and other places) so that Google can figure out what your website's pages are about, so that your pages can then show up in Google's search results.
Currently, SEO has three main components:
On-Page SEO: The contents of your web pages, with all the factors in place on them to help them rank highly at Google.
Technical SEO: The behind-the-scenes technical things (such as a security certificate, mobile friendliness of your pages, and so on). Technical SEO requires skills beyond what a typical "website designer" usually has. It requires keeping constantly up-to-date with Google's technical requirements.
Social Media Marketing: It starts with getting links to your site from other websites. This includes creating and maintaining a strong social presence in your Google Business Profile, in LinkedIn, FaceBook, Instagram, YouTube, and anywhere else in the social media universe you can think of to promote your business and link back to your website.
This paragraph, which I wrote many years ago about SEO, is still true today in 2023:
"The process of making a site search engine-friendly—also known as SEO—is probably the most important aspect of website development. Many, many commercial websites are designed and developed by people who know little or nothing about SEO; how to give Google what it needs to find when it crawls through your site, so that your site CAN rank well."
This old info is also still as true today as when I wrote it years ago:
"There are many small things you can do when designing or re-designing a site to get better rankings in the search engines—and every little bit helps toward the end result."
There is NO one magic thing you can do to get top placement at Google or Bing for your website. But you can do a lot of small things that will add up to excellent placement in Google for the key word phrases you select, which are actually relevant to your web pages.
### - add box here linking to other pages in this silo
We can help you optimize your existing website for Google. We can work with whatever kind of website you have now... or build you a website that has a much better opportunity to rank well at Google.
When we build a website from scratch, we bake SEO into the bones of every page. We have extensive experience building large commercial websites that pull information from databases and display that info on optimized pages of the website. In other words, SEO is part and parcel of how we develop websites.
For help with the SEO of your website, contact us for a free consultation. We've been doing SEO since before it had a name—back when Yahoo! was king and Google hadn't even started. We use an SEO checklist we've developed over the years, as well as these two publicly available SEO checklists: The Bruce Clay Always Up to Date SEO Checklist and Search Engine Land's SEO Checklist. We have the technical skills to fully implement the steps of these checklists.
Here's an article with tips on how to do SEO for Baidu, the Chinese Search Engine. It is different than SEO for Google or Bing! No surprises here—the website needs to be written in Chinese, not depend on Javascript, and be hosted on servers in China. To rank well it has to have lots of links from other websites hosted in China
Here's an article with tips on how to do SEO for Yandex, the Russian search engine. Basics: If your site is optimized for Google, it will probably rank well at Yandex. But it has to be written in Russian. Use Cyrillic characters for your URLs. Yandex is highly geo-targeted, meaning you'd best put your Russian locations in Schema markup. User engagement is key: the longer the average visitor stays on your site, the better it will rank in Yandex.