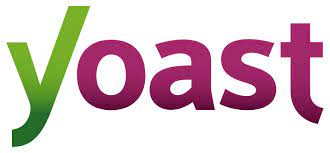 Often Neglected Methods to Rank Better at Google
or "Low-Hanging SEO Fruit"
Here are a few commonly found neglected opportunities to place better in Google's search results, that are missed entirely by many website owners.
Neglected Yoast Plugin for WordPress
Most WordPress websites come to us with the Yoast SEO Plugin installed, but it is very rarely actually being USED. If your website has the Yoast SEO Plugin installed, great! If not, install it now (it's free) then pay to upgrade it to the Yoast SEO Premium. Then actually USE it and go through every page of the website and DO what Yoast says to do. Also, as you add new pages to the website, USE Yoast to optimize each newly added page or post. It requires ongoing work which, thankfully, is not onerous.
I don't typically use WordPress because (even with Yoast installed and used) it is difficult to properly silo the website for 100% SEO. Years ago, I wrote an article about Why I Don't Use WordPress, and the reasoning in it still applies today. WordPress is bloated code, it is slowed down by its plugins, and it restricts what website developers can do with it. We have also found that website owners rarely if ever use its main feature (easy content creation) to create fresh, updated content.
Not Updating Content
Some of our clients have brought us web pages containing content that hasn't been touched in twenty years!
A web page that ranks well at Google for any particular keyword phrase will typically lose its good ranking over time (unless it is regularly updated). After a while, even the #1 ranked page for a search term will slip a few places, then as time goes on it will become buried in the SERPs by newer content on other websites. Google rewards freshness, which effectively penalizes staleness of content. That's why we are constantly pushing to update content on our clients' websites. Even the best information goes out of date quickly. It can take a lot of work to stay current. Links to external sources break at an alarming rate, and Google really doesn't like broken outbound links.
So some of the easiest low-hanging SEO fruit is simply updating the content of the website... which usually needs to be done anyway! One can usually add recent photos with captions. One can clean up any and all broken links. (We use the "Screaming Frog" tool to crawl through a website to find them.) Add videos. Add reviews (and keep swapping them out). New products, new services, PR news, awards, expansions, etc. There's always something positive to put out on the website.
Website content is a continual creation, never a "one-and-done."
No Sitemap
Having a sitemap for humans, and showing it when someone tries to go to a page that doesn't exist, is helpful to humans and helps Google find all your pages. An additional sitemap.xml file (for Google) that lists all your pages, and an images sitemap are also best practice to let Google know about those pages. The sitemap.xml file needs to be listed in the robots.txt file so Google knows where it is. I'm continually amazed by how few websites have accurate sitemaps, and how they don't keep these up to date.
Not Enough Focused Content
I've had new clients bring us a list of keyword phrases for which they want to rank well at Google, only to find upon inspection that their website does not contain a single mention of those keyword phrases. They have no pages focused on those phrases, and those phrases are completely absent from the few pages of content that they have. Content should be created that does focus on those phrases.
A very small website (less than 100 pages) that doesn't focus on individual keyword phrases can't expect to rank well for them. This is low-hanging SEO fruit. If you have a service of "commercial air duct cleaning" then you need a page focused on that subject on your website or else the people looking for it won't be able to find it on Google. The typical thought seems to be to just list it among all the other services that one provides, and somehow Google is supposed to rank your site highly because you mention it on a more general page.
Not Mobile Friendly
All the pages of a website must be "mobile friendly," meaning they must display in an appopriate manner on modern cell phone screens. No scrolling from side to side should be required. Text should not be too small to read. Images should not be so wide as to require scrolling to view them. Links should not be too close together to tap easily. In other words, any issues the site has with regard to displaying properly on a cell phone should be handled. Most website visitors to most websites are using their cell phones to browse. Google won't rank a web page highly unless it is mobile friendly.
---
And there you have a partial list of low-hanging SEO fruit. Handle these items and almost any website will quickly improve its ranking at Google. For more advice on your own website, contact us for a full SEO audit.