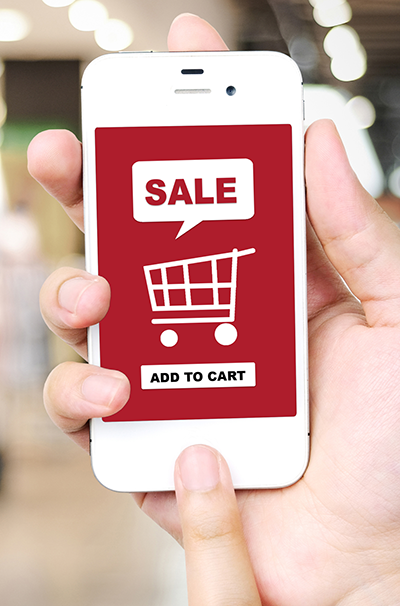 Your Website Should Make You Money!
Pitch Your Product or Service
Put the high points of your sales pitch online in text, next to photos of your product or examples of your services. Don't be embarrassed! Well-phrased sales information is important to the customer, in making their decision to buy or not. Customers expect this and are disappointed when there's no effort on your part to help inform them WHY they should buy this thing (or service) you are selling, or to assure them that this is THE thing for which they've been looking.
If possible, offer some kind of "buy now" incentive. While we don't offer a "buy now" incentive on our website we DO offer one when someone contacts us and we have a clear spot in our schedule we'd like to fill.
If you sell an expensive product or service, consider putting your sales pitch into an embedded video on your site. There's a wealth of technology on how to set up video sales funnels, and we've helped our clients set this up. But don't force people to view the video--let them click to view it, it if they want to see it. Many people still have slow connections to the net or are surfing at work, or don't want the distraction of video and audio playing.
Put in client or product testimonials. It really works to have your customers help sell your products for you.
If you sell services then provide some testimonials from satisfied customers and make it easy to contact them for a personal reference. Of course, you'll want to get your existing clients' agreement first! To see a good example of this at work, see our references page.
For example, the Words in a Row website does a good job of selling our services: website website development, search engine optimizing. This website produces a steady flow of people asking us to develop websites, help market their websites online, and optimize websites for the search engines. We try not to scream our sales pitch at you, yet there it is on every page, as persistent as a used car salesman. To order our services you must contact us directly here.
If you need help on putting any of these points into play on your website, feel free to contact us .
Accept Credit Cards
Make it easy (and secure) to order whatever you're selling. Don't make visitors go through a clunky catalog interface in order to buy, and don't require them to search for a product in order to find it. Often they won't know how to perform a search well enough to find what they want, or the phrasing of their search request may not match up with what you have to offer. While there's nothing wrong with a good catalog interface, one should also organize the products so they can be found by simple navigation, and put "Buy Now" buttons next to pictures of them. That's making it easy to buy!
It isn't even necessary to set up a merchant account with a credit card company to be able to accept credit cards. For an excellent example of this, see our Books Page. Clicking on any of the books or links takes you to Amazon.com or PayPal, where you can order with the click of a mouse.
With apps like Squareup or Paypal, and their easy-to-use payment systems, one can create a button to "buy now" that just works, without you needing to set up a merchant credit card account.
If you have an email address and a credit card, you can sign up at PayPal in about two minutes. It takes about five minutes of your time to be able to accept credit cards through PayPal. (Although it takes them a few days to set it up and verify that your bank account receives two test payments of a few cents each.)
We use our Quickbooks accounting software to send invoices by email, which include buttons to click to "Review and Pay" immediately. It just keeps getting easier to sell things online. Don't pussyfoot around, sell!
If Nothing Else, Earn Commissions through AdSense
Google's AdSense program lets you put some code into your own website, which will display ads for others. The ads will (mostly) relate in some fashion to the content of your page. You get paid monthly for any clicks on the ads that are displayed on your site.
---

Celebrating 25 Years of Creating an Island of
Stability In the Sea of Online Confusion
Copyright © 1997-2023 Words in a Row - All Rights Reserved.