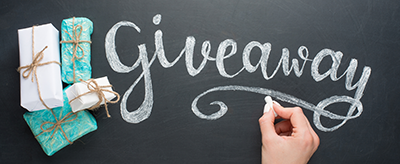 A Commercial Website Should
Give Away Something Valuable
Internet users expect commercial websites to provide something for free, even if it is only a place to find out something of interest to them, or entertain or amuse them.
Here are some of the ways you can do this with your website:
Provide a free set of reports on a subject of interest in which you are expert. A good example of this is that many health product websites send out free reports written by health care experts. These should go beyond being a sales pitch for your product--they should educate and inform.
Provide extensive educational material (such as the information about website development, website marketing or search engine optimizing on this website) free to anyone who wants to read it. Many people do research online to find out if they can do what they need for themselves. Give them enough information about what's involved, and they may decide it's better for them to hire YOU to do it for them.
Provide lists of insider tips and tricks about your specialty.
Provide a glossary of the terms of your industry, like the one here: Glossary.
Provide free pointers on how to better USE what you are selling.
Provide links to other sites of interest to your visitors, with explanations and recommendations.
Give away a sample product of some kind, or a demo, or a free trial offer.
An email newsletter is a freebie you should be sending out regularly. Let them sign up for it.
Provide in-depth technical specifications on your products, for your existing customers.
Provide a "Frequently Asked Questions" list with good, clear answers. This is one thing that our site does not do that it probably should.
Provide a supervised forum for your users where they can get their own questions answered.
Provide links to (or copies of) magazine articles or newspaper articles about your product or industry.
Get creative and find something of value that actually helps people--anything!--to give away on your website.
As an example, THIS website gives away (absolutely free!) the valuable advice listed above, from someone who has done website development for tens of thousands of hours.
This site also has some nifty, useful resources for people promoting websites, who might also be interested in our website development services, such as:
A list of opt-in email list providers, where one can rent lists to send out opt-in email messages. Note: Per the CAN-SPAM Act, and basic good manners, one should never send out spam. However, it is permissible to send out mass email mailings to people who have opted-in to accept email mailings about what you offer. One must make it easy to opt-out of the list. Services such as Begin Marketing provide what amounts to a public service.
There was no resource on the web that listed all of the companies that provide opt-in email lists if you are looking to rent such a list, so we created it. Since putting up this page, we have gotten many requests from people to help us find lists for them as part of our marketing services.
If you need help to implement this advice—to give away something free on your website—feel free to contact us. We have consulted and helped a lot of our clients set up something valuable to give away through their websites.
Article updated 2023