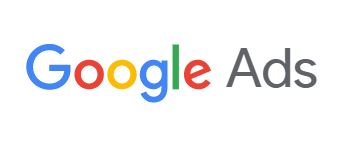 SEO Question: Is it Necessary to Optimize A New Website Before You Launch It?
Google is the prime player in search engines right now; Google is used by most people many times per day to search for practically everything. It would be a waste of time to submit your website's sitemap to Google if your site is not optimized. And it wouldn't do you any good anyway if you are in any competitive arena—your competitors who have optimized their websites will be at the top of the heap when someone searches for key word phrases related to your product or service.
Done right, SEO can result in a ton of free traffic coming to pages on your website from Google searches. The purpose of SEO (optimization) is to give Google everything it needs to rank your website at the top of its search results for your keyword phrases. The end result is free traffic coming to your site from Google searches. But if that's not a consideration for you—if you only plan to use Google Ads to send traffic to your website, or to only use Facebook, or Instagram (or the like) to get people to your website, then don't bother to optimize your site. It might not be a consideration if you are selling something no one is searching for (a new product or service) then you don't need to optimize the site.
Obviously, since Words In A Row is a website development company that has done SEO for more than twenty years, we always recommend that you optimize any commercial website. We bake the SEO into any website we build. And SEO is a large part of what we do when marketing a website that someone else built. Through search engine optimization, we create the benefits for our clients of increased exposure online. More eyeballs will view your pages as a result of well-done SEO. Our clients routinely report back to us how much more traffic they are getting and how many more sales they are making as a result of what we do. SEO is half the battle to get visitors to go to your website. (The other half is well-done online or offline marketing campaigns.)
Our advice, based on the above:
If you don't have a website, we can help you build one that does exactly what you want.
If you have a website, start advertising through Google Ads and Facebook to get traffic to your website now. (We can help you do this.)
Optimize your website and submit your sitemap.xml file to Google, so you can get as much free traffic from Google as possible. (We are SEO professionals and can do this for you.)
Make sure you have analytics software in place so you can monitor where your traffic is coming from and can determine which traffic gives you sales. (We can set this up for you.)