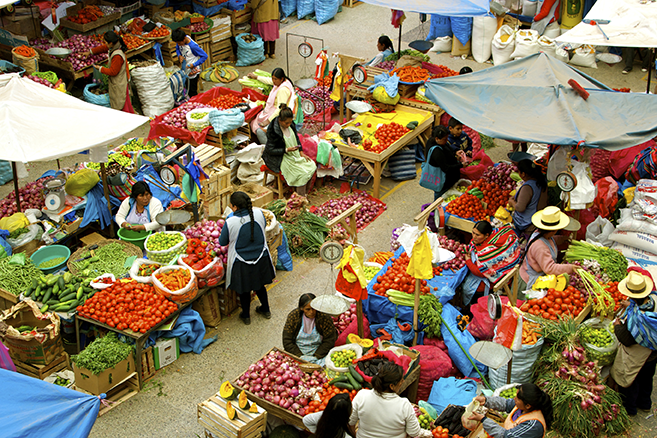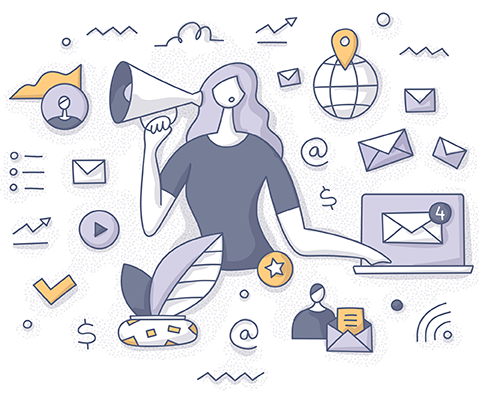 To "market" something means: "to offer it for sale."
Why Even Have a Website?
Having your own website is useful to market your products or services online—to offer them for sale on the internet. Your website is an online destination which you control, where you can say what you want about yourself, your company, and your products/services.
Your website forms part of the image of your company that people perceive online. Marketing largely deals with perception.
With your own website you can sell directly to your visitors, turning them into customers. The income from the online sales belongs only to you—you don't have to share it with anyone.
Your website also is a hub of your other online marketing activities. The purpose of most online advertising online is to get people to visit your own website and buy your products or interact in some way with you about your services.
It provides a place where people can fill out a form that sends you an email. Or where they can find your phone number. Or where they can look up your physical address, about your products and services.
Your website fills a void that would otherwise be taken up with some other information (sometimes negative info) about you or your company. People expect to find your website when they search for you (or your products and services) at Google . If they don't find your website, they'll find your competitors.
How to Market Online?
Make the distinction that you aren't usually marketing your WEBSITE online, you are marketing your PRODUCTS or SERVICES online, using your website and other online avenues to do so. It's an important distinction.
In the course of doing online marketing of products and services for our clients (since 1997) through their websites and other online methods, we have learned what works and what doesn't work in "marketing a website". This is what we do for (and teach) our clients; these are our recommendations for marketing products or services through any commercial website.
SEO—Does it Still Work?
It is still important to optimize your website so that you can market your products/services through Google's FREE search results. Google keeps making this harder and harder to do. If your Search Engine Optimization is effective, and you can get top placement at Google (and Bing) for the search terms people are using to search for what you are selling, then it can be a gravy train of new prospects finding you on Google and becoming customers—for "free." It's not really free, because it can take a lot of work and constant upkeep to continue ranking well at Google for your search terms. But yes, when done right, SEO still works to deliver prospects.
Note: We do SEO right! Also note that one should never depend on free traffic from Google because a slight tweak to their algorithm can easily derail that gravy train. SEO is great for "passive" traffic that doesn't require buying ads or other marketing outflow. But depending on SEO for all your traffic can be terrible as a long-range business model. One must be pro-active and outflow through advertisements and other marketing avenues. Continually creating great website content does both: it helps with SEO and works as clickbait when promoted through social media, email, and so on, to get people to your website.
Wring Every Sale from
Your Existing Traffic
In our analysis of websites that come to us to help them get more traffic, the first thing we look at is how the website actually handles the people [prospects!] that visit the website. Does the website drive away the visitors it is currently getting? Or does it answer their questions, create want, and help them toward making the decision to buy?
After all, what good will it do to drive more visitors to the website if those people don't buy anything either?
Look at your website as if it were a continual advertisement for your service or product. Because that is what it IS! How effective is your website as an advertisement?
How easy is it to buy what you're selling on your website?
Is your pricing info available? (Or do you have to click the "buy now!" button to find out how much it costs? (Not good.)
Is the runway too long? While long-form sales copy is great in Direct Mail, beating around the bush online is counter-productive. Say what people need to read, FAST!
How easy is it to contact you?
Take a look at the five points customers want to see before they'll buy. Does your website cover these five points well?
Take a look at the other points involved in how to design a commercial website so that it actually sells.
This kind of analysis is essential to establish a foundation for further online marketing of your products or services. What you discover from doing these analyses will suggest some re-design of your existing website so that it maximizes sales from the visitors it currently gets. In our experience, you can usually improve ANY website so it sells to a higher percentage of the visitors, resulting in some immediate income from those extra sales. This "low-hanging fruit" is often missed, because of the bias of website owners ["If it ain't broke, don't fix it!"] and their fear of changing anything on their website. Also because most website owners have been pitched on big website re-designs, that they know in their bones would accomplish nothing for their sales.
We can provide that analysis (for a fee) or you are welcome to do it yourself using the information provided on our website. We can also perform the re-design of your website. Click the blue button at the top of the page to contact us.
Top Places to Advertise in 2023?
When I wrote the earliest version of this page more than 20 years ago, online marketing mainly consisted of banner ads and text ads placed on other websites. Back then it could be tough to find great places to advertise. Not any more!
The methods for online marketing of a product or service online are too numerous now to even attempt to put into one list. Obviously the more popular the site, the more one would want to market through it (as long as the ROAS [Return on Ad Spend] is adequate). This is my own list of the top places to advertise online in 2023:
We can help you with most of these, if you need help or advice. We offer a free 15-minute consultation and will try to give you at least one thing you can use during that time. And we won't twist your arm to buy anything!
Just for fun, here's a graphic listing the top 50 most popular websites of 2021, for more ideas on where you might want to advertise.
And there are other forms of online marketing besides advertising: email marketing, newsletters, press releases, blogging, etc.
For a local business, the venerable postcard can work better than anything mentioned above to drive people into the actual physical location. So can radio and TV ads, when done right and exposed to the right people. Or they can be a big waste of money. The same goes for print advertising. Door hangers still work, too.
During the height of the pandemic I received a phone call from a local mail/fax/print service, less than a mile from my business. The owner asked me, "Where should I spend my last $1000 online to get people to come in for my services?" I advised them instead to do door hangers or set up corrugated plastic yard signs and put them on every corner, because $1000 spent on online marketing might or might not have worked. After blanketing the neighborhood with the yard signs, they are now thriving. It's really just a matter of getting your product/service in front of the right eyeballs... and sometimes those eyeballs are out here IRL looking at physical objects while driving to the grocery store, not glued to a tiny screen.
---
More Basic Marketing Pages